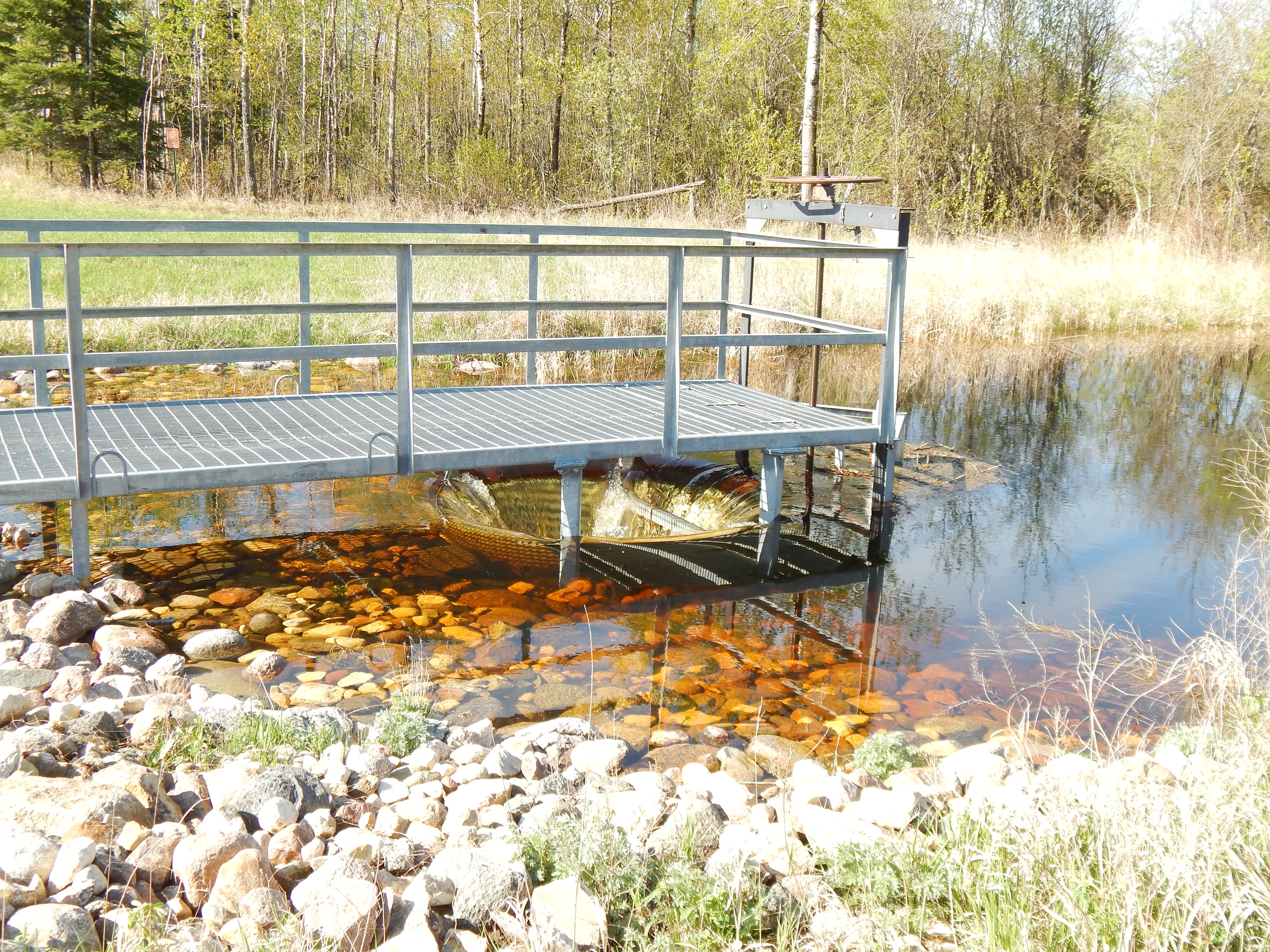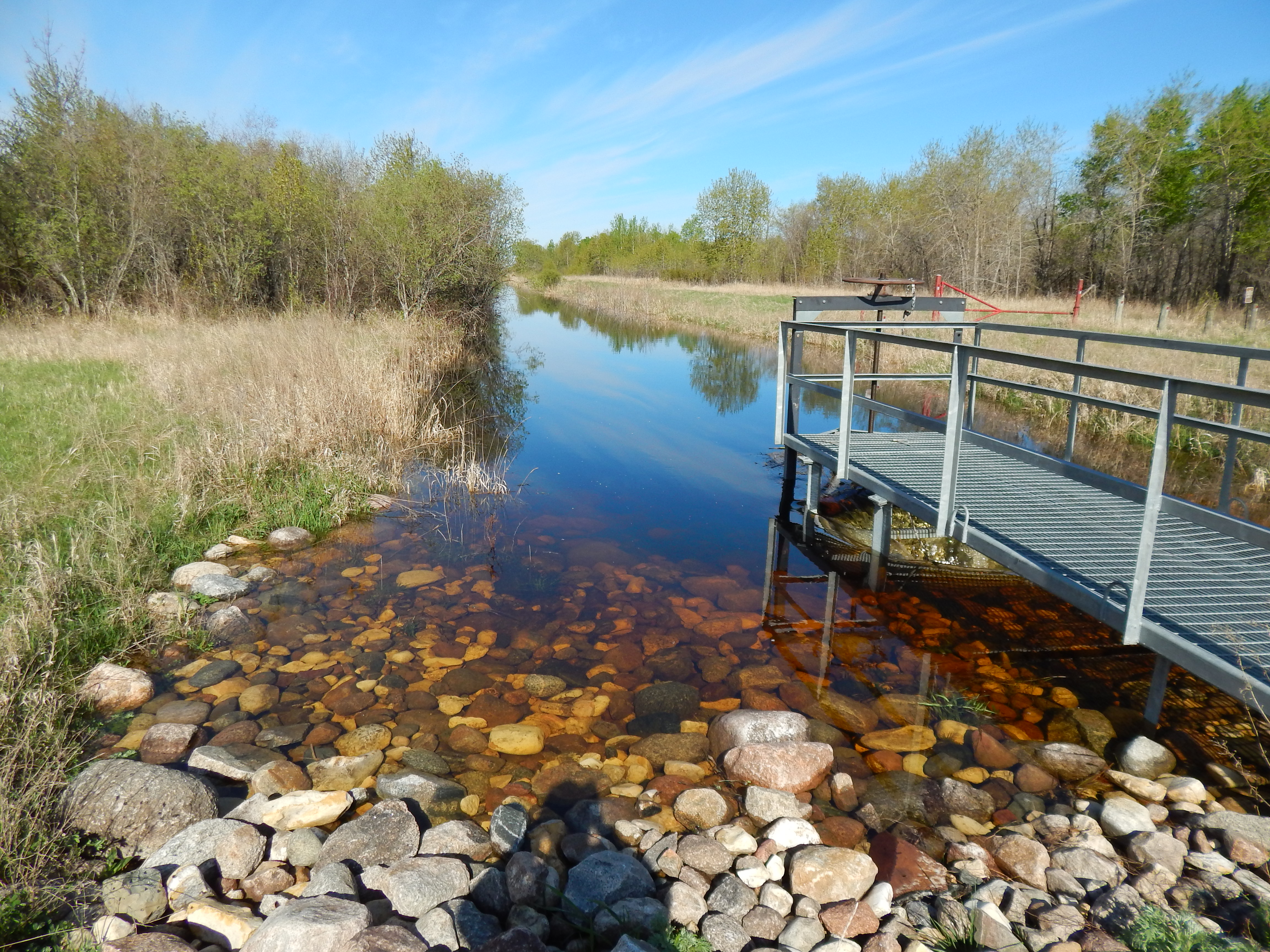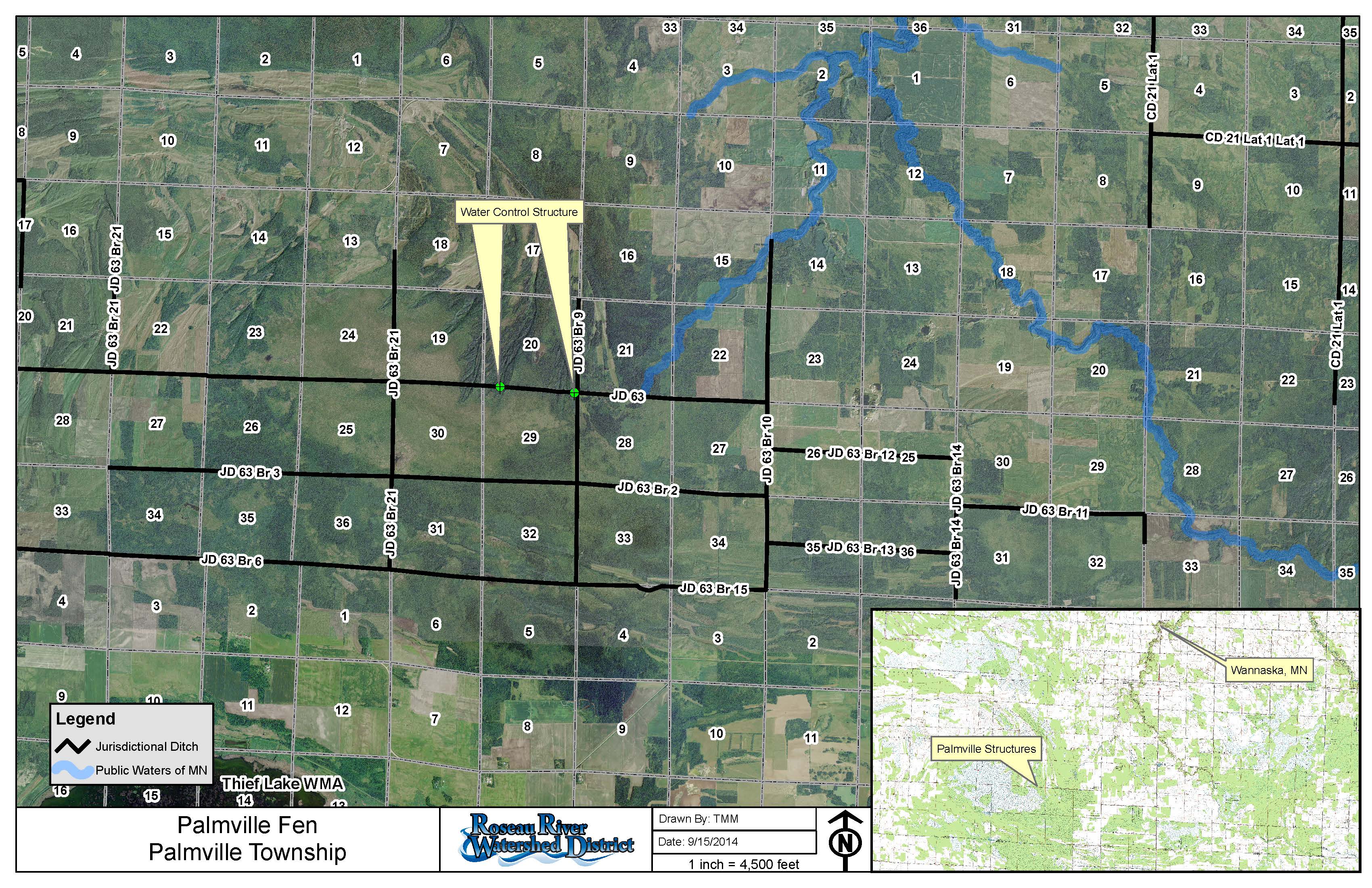 Project Purpose
The purpose of the project was to provide local and regional flood control to areas downstream including the cities of Roseau and Wannaska as well as provide environmental benefits through the restoration of the fen by encouraging greater depth and duration of both surface and subsurface flow.
Fen Perservation
The Palmville project area encapsulated portions of Poplar Grove and Palmville Townships. Due to topographic conditions, local and downstream areas were flood prone. As a result of settlement in Roseau County, drainage projects had removed half of the wetlands. Fens, like the Palmville Fen, provide benefit in a watershed to reduce flood risk, improve water quality, and provide habitat for plant and animal communities
Drainage Area
The Palmville Fen, a major wetland area, covers approximately three-thousand acres located in the upper watershed of the South Fork of the Roseau River. Most of the land, owned and managed by MnDNR, is known as the Palmville Wildlife Management Area. The fen had been degraded by the construction of judicial and county ditch systems over the past century. At the time of the project's inception, nearly all of the water entering from the 33 square mile drainage area came in from an existing channel of the Judicial Ditch 63 (JD 63), draining the wetland area, and then continuing to the South Fork of the Roseau River.
Project Partners
Completed in 2008, the Palmville Flood Damage Reduction (FDR) and Fen Restoration Project was a joint effort between the Roseau River Watershed District (RRWD), the Minnesota Department of Natural Resources (MnDNR), and Roseau County.