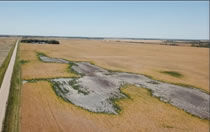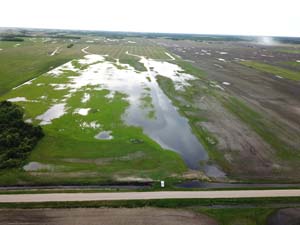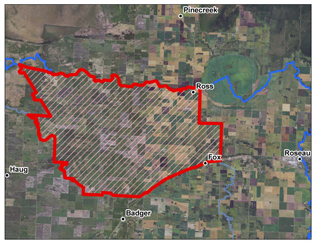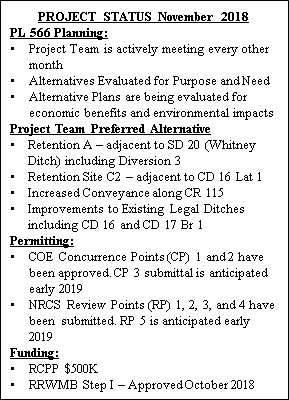 Project Purpose
The Whitney Lake subwatershed is located in northwest Minnesota near the Canadian border. Agricultural producers in the area suffer frequent inundation from even minor events in both the spring and summer causing crop loss and/or damage.
The purpose of the project is Flood Damage Reduction: Reduce damages to agricultural lands for a 10 year 24 hour storm (total 3.3 inches of precipitation) and reduce damages to roadways for a 25 year 24 hour storm event (total 3.9 inches of rainfall) in the Whitney Lake subwatershed.
The Project Team will identify problem areas, define strategic solutions to resolve those problems, and provide planning guidance to implement construction of retention and drainage projects.
Project Benefits
Reduce agricultural and private land damages
Reduce risk of road damages
Reduce peak flows during high runoff events
Contribute to regional goal of reducing peak flows to the Red River
Improve stability of watercourses
Reduce sediment and nutrient loading from upland sources
Improve water quality
Positive impact for wildlife and fish
Estimated Costs
Federal RCPP/USDA - $0.5 Million
State FDR - $3.75 Million
Local RRWMB - $1.83 Million
RRWD - $1.92 Million